March 4, 2021 – Updated information:



Please join us for First Friday adoration on the first Friday of each month immediately following morning mass for one (1) hour.
Morning mass is being celebrated on Monday, Wednesday, Friday at 8:30am until further notice. – NO signup required!
Confessions have resumed on Saturdays from 4:00pm-4:45pm in the vestibule.  Masks are required.
The Sister Isaac Center is offering limited assistance by appointment only. Call 910-782-4021.
We are

not

accepting donations of material goods until further notice.
The parish offices are closed to visitors.
**2020 Contribution Tax Statements have been mailed.  If you do not receive your statement by February 15th, please call the parish office at (910) 762-5491 x-113.**

Stations of the Cross will begin Friday, February 19, 2021.  Recitation begins at 7:00pm.  No signup required! We do ask that you wear a mask for the entirety of the service and practice social distancing. 
Please click this link to access the worship aid.—> 

cchd-scriptural-way-of-the-cross  
Please use your phone or bring a copy with you as no books will be provided.
March 1, 2021
Dear Brothers and Sisters,
We are approaching the third Sunday of Lent, days are longer now and Spring is visible on the horizon.
Harp Builders are in full swing with the renovations under the direction of Mr. Val Cleary. Due to many various setbacks I encountered, the renovation is  proceeding well and  the ambiance of the buildings will appear to be brand new in a few months. The difference in them will be quite noticeable compared to when I first arrived. It is a great accomplishment of which I am very proud.
This Saturday Ana Karen will celebrate her quinceanera and I will baptize a few children. I pray for all of them and their families. May Our Lord Jesus always be with them as they make their journey through life.
Ms. Armida Bittrolff  has relocated to be with her family in Florida. I want to thank her from the bottom of my heart  for her long and faithful service to the People of God in the Basilica Shrine of St. Mary. Her strong faith, compassion, and loyalty made our parish a better place. She will be missed by all of us. May the Blessed Mother always watch over her and her loved ones. Thank you Armida!
In Christ,
Fr. Ryszard
01 de Marzo de 2021
Queridos hermanos y hermanas:
Nos acercamos al tercer domingo de Cuaresma, los días son más largos ahora y la primavera se vislumbra en el horizonte.
Harp Builders está en pleno apogeo con las renovaciones bajo la dirección del Sr. Val Cleary. Debido a muchos contratiempos que encontré, la renovación avanza bien y el ambiente de los edificios parecerá nuevo en unos pocos meses. La diferencia en ellos será bastante notable en comparación con cuando llegué por primera vez. Es un gran logro del que estoy muy orgulloso.
Este sábado Ana Karen celebrará su quinceañera y bautizaré a algunos niños. Oro por todos ellos y sus familias. Que Nuestro Señor Jesús esté siempre con ellos en su camino por la vida.
La Sra. Armida Bittrolff se ha mudado para estar con su familia en Florida. Quiero agradecerle desde el fondo de mi corazón por su largo y fiel servicio al Pueblo de Dios en la Basílica del Santuario de Santa María. Su fuerte fe, compasión y lealtad hicieron de nuestra parroquia un lugar mejor. Todos la echaremos de menos. Que la Santísima Madre siempre la cuide a ella y a sus seres queridos. ¡Gracias Armida!
En Cristo,
Padre Ryszard
Sign up here for mass on Saturday, March 6, 2021 @ 5:00pm in the Basilica.  The signup will be closed, Friday, March 5, 2021 @ 12pm.

Sign up here for mass on Sunday, March 7, 2021 @ 9:00am in the Basilica.  The signup will be closed, Saturday, March 6, 2021 @ 9am.
Signup closed/full.
Inscríbase aquí para la misa del domingo 07 de Marzo de 2021 a las 12:00pm en la Basílica. La inscripción estará cerrada el sábado 06 de Marzo de 2021 a las 9am

.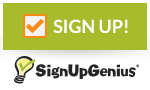 Please print and bring a copy with you as there will be no worship aids available at the mass.  Also, please review the updated guidelines before attending mass.
La ayuda de adoración está disponible usando el siguiente enlace. Imprima y traiga una copia, ya que no habrá ayudas de adoración disponibles en la misa. Además, revise las pautas actualizadas antes de asistir a misa el domingo.
Previous messages from Fr. Ryszard can be found in the Pastor's Corner. (Click the link on the left-hand side of the page above)
We thank each of you for the many ways you support our parish and ask that you please continue to support the Basilica Shrine of Saint Mary as you are able.  We would also like to extend a thank you to our parishioners who currently use EFT to financially support our parish. For those who are not using EFT but wish to continue their charitable support while we are without our regular weekend liturgies (see below).  And finally, thank you in advance for your continued support of our parish during this unprecedented time.
Please mail your envelopes to the parish office located at 412 Ann St., Wilmington, NC 28401
Or, click here to donate securely online through PayPal.
Parish Calendar
All calendar events cancelled/postponed until further notice.