December 2, 2020 – Updated information:



Please join us for First Friday adoration on the first Friday of each month immediately following morning mass for one (1) hour.
Morning mass is being celebrated on Monday, Wednesday, Friday at 8:30am until further notice. – NO signup required!
The parish offices will remain closed to visitors until further notice.
The Sister Isaac Center is offering limited assistance by appointment only. Call 910-782-4021.
We are

not

accepting donations of material goods until further notice.
Confessions have resumed on Saturdays from 4:00pm-4:45pm in the vestibule.  Masks are required.
For all of those who were scheduled to celebrate First Communion this past April (2020), we have great news! We will begin celebrating First Communions at our Sunday Masses on Sunday, September 13th. We will be doing four at each Mass (English and Spanish), for a total of eight per week.
Each family will have one pew reserved for them. A pew can comfortably seat five to six adults plus one small child. Unfortunately, due to the current COVID-19 restrictions we cannot allow any additional guests than this.
Because it has been a while since many of those who were scheduled to celebrate First Communion last April have even had the opportunity to come to Mass, we have posted a short video of how each First Communicant should receive Communion.  Please click this link and scroll to the Communion section to view the video —–> http://thestmaryparish.org/faithformation-2/
Please do not hesitate to contact Deacon John Walsh with any questions. – (910) 762-5491 x-114 or jwalsh@thestmaryparish.org
Sign up here for mass Saturday, December 5, 2020 @ 5:00pm – the signup period will close Friday,December 4, 2020 at 12pm.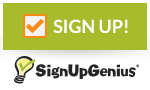 Sign up here for mass Sunday, December 6, 2020 @ 9:00am – the signup period will close Saturday,December 5, 2020 at 9am.

Inscribete para la misa de este domingo, 06 de Diciembre de 2020 a las 12:00 pm. – el periodo de inscripción cerrará el día Sábado, 05 de Diciembre de 2020 a las 9am.

Please print and bring a copy with you as there will be no worship aids available at the mass.  Also, please review the updated guidelines before attending mass on Saturday/Sunday.
La ayuda de adoración está disponible usando el siguiente enlace. Imprima y traiga una copia, ya que no habrá ayudas de adoración disponibles en la misa. Además, revise las pautas actualizadas antes de asistir a misa el domingo.
 


December 1, 2020
Dear Brothers and Sisters,
Hope you had a wonderful Thanksgiving  whoever you celebrated it with.
The Saturday before Thanksgiving I baptised three children. May the Lord direct them in the paths of life and protect them and  their families.
Covid- 19 is rampant throughout the United States. Fortunately we are still alive and healthy even though we have been dealt a terrible hand of cards this year. As you know by now Pfizer has already announced a 95% proven  Covid vaccine and Moderna announced almost a 95% effective vaccine. Hopefully we will all be able to be inoculated against the virus and normalcy will return. In the meantime we still have to be cautious and follow the guidelines of CDC.
We are now in the first week of Advent. Just as the Blessed Mother looked forward with anticipation to the birth of her son, so we also look forward to greeting the Newborn Savior into our lives.
Let us pray this week for all expecting mothers  who participate in a special advent in their lives waiting for their child to be born.
In Christ,
Fr. Ryszard
01 de Diciembre de 2020
Queridos hermanos y hermanas:
Espero que hayas tenido un maravilloso Día de Acción de Gracias con quien lo hayas celebrado.
El sábado antes de Acción de Gracias bauticé a tres niños. Que el Señor los guíe por los caminos de la vida y los proteja a ellos y a sus familias.
Covid-19 está muy extendido en los Estados Unidos. Afortunadamente todavía estamos vivos y sanos a pesar de que este año nos han hecho una mala jugada. Como ya sabe, Pfizer ya ha anunciado una vacuna Covid probada en un 90% y Moderna anunció una vacuna con una eficacia de casi el 95%. Ojalá todos podamos vacunarnos contra el virus y volver a la normalidad. Mientras tanto, debemos ser cautelosos y seguir las pautas del CDC.
Ahora estamos en la primera semana de Adviento. Así como la Santísima Madre esperaba con anticipación el nacimiento de su hijo, nosotros también esperamos recibir al Salvador recién nacido en nuestras vidas.
Oremos esta semana por todas las madres embarazadas que participan en un advenimiento especial en sus vidas esperando que nazca su hijo.
En Cristo,
Padre Ryszard
Previous messages from Fr. Ryszard can be found in the Pastor's Corner. (Click the link on the left-hand side of the page above)
We thank each of you for the many ways you support our parish and ask that you please continue to support the Basilica Shrine of Saint Mary as you are able.  We would also like to extend a thank you to our parishioners who currently use EFT to financially support our parish. For those who are not using EFT but wish to continue their charitable support while we are without our regular weekend liturgies (see below).  And finally, thank you in advance for your continued support of our parish during this unprecedented time.
Please mail your envelopes to the parish office located at 412 Ann St., Wilmington, NC 28401
Or, click here to donate securely online through PayPal.
Parish Calendar
All calendar events cancelled/postponed until further notice.