October 23, 2020 – Updated information:



Morning mass is being celebrated on Monday, Wednesday, Friday at 8:30am until further notice. – NO signup required!
Saturday evening mass celebrations @ 5:00pm have returned! – Sign up below.
The parish offices will remain closed to visitors until further notice.
The Sister Isaac Center is offering limited assistance by appointment only. Call 910-782-4021.
We are

not

accepting donations of material goods until further notice.
Confessions have resumed on Saturdays from 4:00pm-4:45pm in the vestibule.  Masks are required.
For all of those who were scheduled to celebrate First Communion this past April (2020), we have great news! We will begin celebrating First Communions at our Sunday Masses on Sunday, September 13th. We will be doing four at each Mass (English and Spanish), for a total of eight per week.
Please use this link to find the signup to register your child for a weekend mass http://thestmaryparish.org/first-holy-communion/
This will be done on a first come, first serve basis. You may choose any Sunday between September 13th and December 20th for your child to celebrate his/her First Communion.
Each family will have one pew reserved for them. A pew can comfortably seat five to six adults plus one small child. Unfortunately, due to the current COVID-19 restrictions we cannot allow any additional guests than this.
Because it has been a while since many of those who were scheduled to celebrate First Communion last April have even had the opportunity to come to Mass, we have posted a short video of how each First Communicant should receive Communion.  Please click this link and scroll to the Communion section to view the video —–> http://thestmaryparish.org/faithformation-2/
A gentle reminder, this only for those children/youth who were scheduled to receive his/her First Communion last April (2019).
Please do not hesitate to contact Deacon John Walsh with any questions. – (910) 762-5491 x-114 or jwalsh@thestmaryparish.org
Sign up here for mass Saturday, October 24, 2020 @ 5:00pm – the signup period will close Friday,October 23, 2020 at 12pm.

Sign up here for mass Sunday, October 25, 2020 @ 9:00am – the signup period will close Saturday,October 24, 2020 at 9am.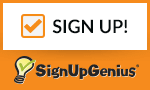 Inscribete para la misa de este domingo, 25 de Octubre de 2020 a las 12:00 pm. – el periodo de inscripción cerrará el día Sábado, 24 de Octubre de 2020 a las 9am.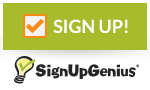 Please print and bring a copy with you as there will be no worship aids available at the mass.  Also, please review the updated guidelines before attending mass on Saturday/Sunday.
La ayuda de adoración está disponible usando el siguiente enlace. Imprima y traiga una copia, ya que no habrá ayudas de adoración disponibles en la misa. Además, revise las pautas actualizadas antes de asistir a misa el domingo.
October 21, 2020
Dear Brothers and Sisters,
Time flies so fast. Good part of October is behind us. Temperatures are cooler and the weather is still enjoyable.
The Sr. Isaac Center is partially opened (by appointment only) offering a curbside service to the needy.
I want to thank Mary Ann Kotas and our volunteers at the outreach for serving the less fortunate in our community. My prayers are with all of you and our guests at the center.
Coronavirus cases hit record daily highs. Our state reports more than 2500 new infections. There are over 1000 active cases in New Hanover County and a few hundred in Brunswick County.
Please be careful. Don't jeopardize your health!
On Saturday the marriage of Jesus Enrique and Maria Isabel will take place in the Basilica. I congratulate the groom and bride. May they be blessed with a happy life together.
The following Saturday five children will be baptized. I am happy for them and their families. May the Lord watch over them always.
Happy Halloween everyone!
With blessings,
Fr. Ryszard
21 de Octubre de 2020
Queridos hermanos y hermanas:
El tiempo vuela tan rápido. Buena parte de octubre ha quedado atrás. Las temperaturas son más frescas y el clima sigue siendo agradable.
El Centro de la Hermana Isaac está parcialmente abierto (solo con cita previa) y ofrece un servicio en la acera a los necesitados.
Quiero agradecer a Mary Ann Kotas y a nuestros voluntarios en el ministerio de alcance por servir a los menos afortunados en nuestra comunidad. Mis oraciones están con todos ustedes y nuestros invitados en el centro.
Los casos de coronavirus alcanzaron niveles récord diarios. Nuestro estado reporta más de 2500 nuevas infecciones. Hay más de 1000 casos activos en el condado de New Hanover y unos cientos en el condado de Brunswick.
Por favor tenga cuidado. ¡No pongas en peligro tu salud!
El sábado tendrá lugar en la Basílica el matrimonio de Jesús Enrique y María Isabel. Felicito al novio y a la novia. Que sean bendecidos con una vida feliz juntos.
El sábado siguiente se bautizarán cinco niños. Estoy feliz por ellos y sus familias. Que el Señor los cuide siempre.
¡Feliz Halloween a todos!
Con bendiciones,
Padre Ryszard

Previous messages from Fr. Ryszard can be found in the Pastor's Corner. (Click the link on the left-hand side of the page above)
We thank each of you for the many ways you support our parish and ask that you please continue to support the Basilica Shrine of Saint Mary as you are able.  We would also like to extend a thank you to our parishioners who currently use EFT to financially support our parish. For those who are not using EFT but wish to continue their charitable support while we are without our regular weekend liturgies (see below).  And finally, thank you in advance for your continued support of our parish during this unprecedented time.
Please mail your envelopes to the parish office located at 412 Ann St., Wilmington, NC 28401
Or, click here to donate securely online through PayPal.
Parish Calendar
All calendar events cancelled/postponed until further notice.